The influence of the quality of raw material on the production of nutrition rice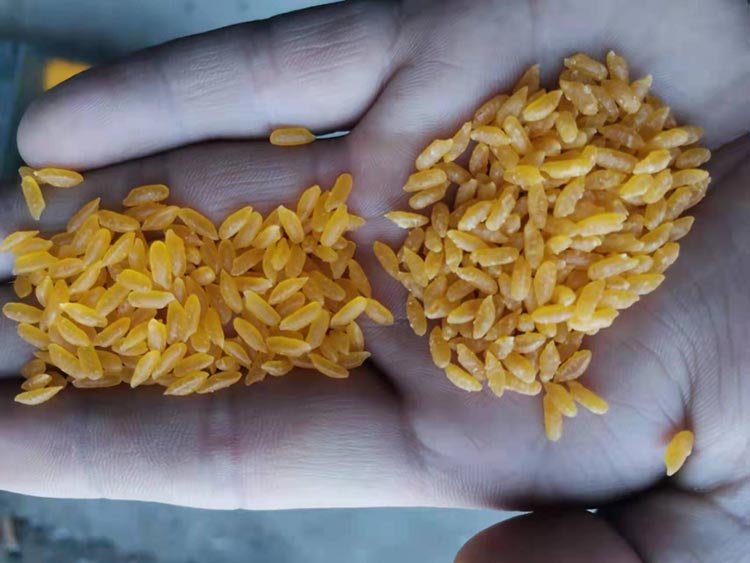 The picture above is the nutritional golden rice produced by our company's technicians using the same rice extruder with different raw materials. It can be seen that the rice on the left has a smooth surface, while the rice on the right has many small white spots and is not as smooth as the rice on the left. The artificial rice on the right is not smooth because there are some small particles in the raw material that are not completely crushed. Therefore, the raw materials must meet the standard when producing artificial rice. The nutrition rice production line that our company configures for customers generally includes a pulverizer unit, whose function is to pulverize granular grains into very fine powders. If the grinder does not meet the specified fineness, or the installation operation is not standardized, the artificial rice produced will not meet the standard, which will appear similar to the rice on the right in the picture. If the above situation occurs, please check the pulverizer unit carefully. If the crushing mesh of the pulverizer is no problem, then check whether the screen of the grinder is not clamped tightly, so that some unqualified materials are mixed into the screened material through the screen in the raw material. If the customer directly uses the flour, the flour should be checked for compliance.
Please feel free to give your inquiry in the form below.