Shipment of dog food production equipment of a Russian client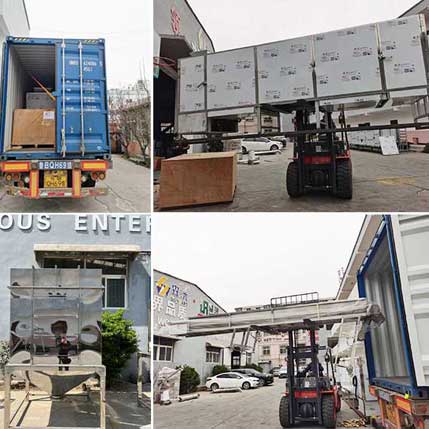 Yesterday, a small-volume dog food production line ordered by a Russian customer was completed and passed the machine testing verification of our technical department and the quality inspection of the quality inspection department, and started packing and shipping. The whole production line includes a bone crusher (used to crush animal bones, which is used as a part of raw materials to increase the content of nutrients such as calcium in dog food), a mixer (used to process raw materials), and a screw conveyor (used to convey the processed raw materials to the extruder), a dog food extruder (the extruder is the core equipment of this production line, which extrudes and matures the raw materials and makes them into various shapes dog food), an air conveyor (transfers dog food from the extruder to the oven), a dog food dryer (toasting dog food makes it easier to store), and a flavoring machine (to flavor dog food or spray nutrients, medicine, etc.).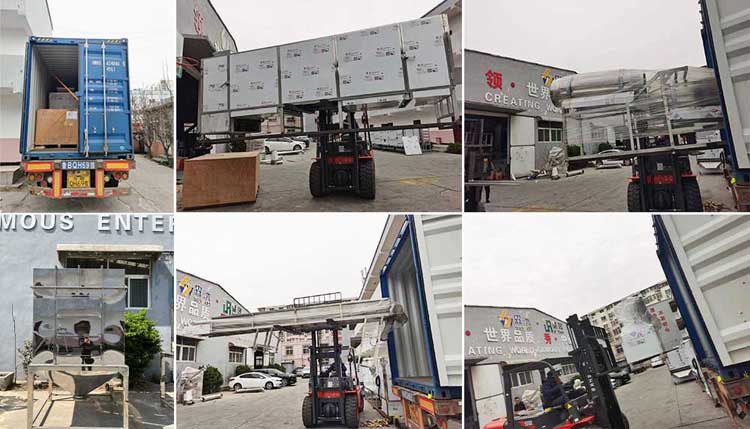 The output of this production line is 200-300kg/h. Our company can formulate scientific formulas for customers according to their local raw materials and needs. In addition to producing dog food, this production line can also produce cat food, fish feed, biodegradable packaging filling granules, etc.
Please feel free to give your inquiry in the form below.